WARNING THESE PHOTOS ARE HORRIBLE
HOWEVER THEY DO ILLUSTRATE ISLAM AND
WHAT DOES HAPPEN IN ISLAMIC REPUBLICS
LIKE IRAN WHERE THESE PHOTOS WERE TAKEN.
THE PHOTOS DO SHOW WHAT AN OUTRAGE IT
IS FOR POPES, PRESIDENTS & PRINCES TO SAY
THAT THE GOD OF ISLAM IS THE SAME AS THE
GOD OF THE JEWS AND CHRISTIANS. Few things
could be more Antichrist than to Respect or to
Tolerate Islam. Christians and Jews Do NOT worship
the same god. The moon god of Islam is Satan,
Lucifer, the devil.
Unbelievable photos taken in Iran in 2004. Sadly, it is a reality,
all too common in ISLAMIC countries. I can not read Farsi so the
pictures must speak for themselves.

An 8 year old child.

In countries under Islamic Shari Law, as the Koran literally teaches,
the practice actually happens every day, of amputating the limbs
of a thief.

This SICK and SATANIC practice is done religiously, as
Satan, the moon god, Allah keeps the Muslims in the bondage
of fear. Hamas in Gaza at the end of 2007 just before the IDF
finally took action there has established CRUCIFIXION as the
punishment of Christians charged with collaborating with Israel.

These poor demonically bound people NEED The Gospel.

The photos were taken in the Islamic Republic of Iran
in 2004 where Shari Law is the law of the land.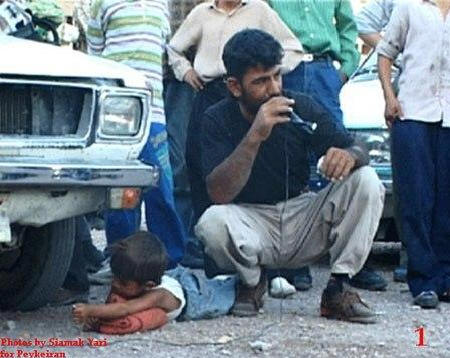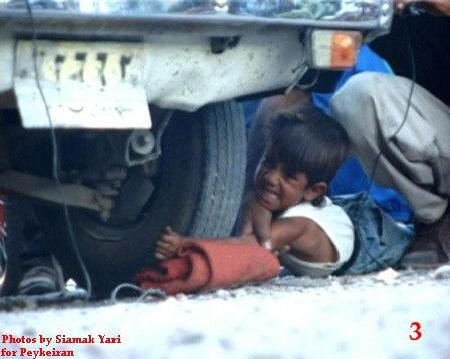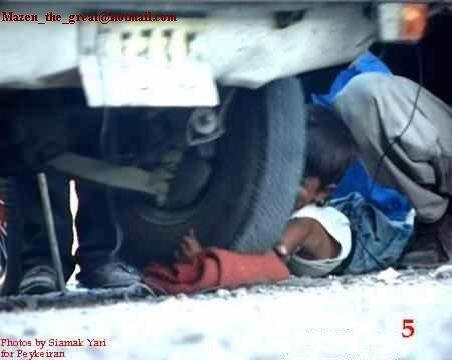 What the photos actually depict is performers hustling money from
onlookers by staging an act. However just the fact that this sort of thing
is commonly done in Iran speaks volumes. No one can know for sure
unless they could read Farsi. What is often omitted by those forwarding
the photos is the last photo showing that the boy is not hurt.