HOMELAND SECURITY FOR YOU?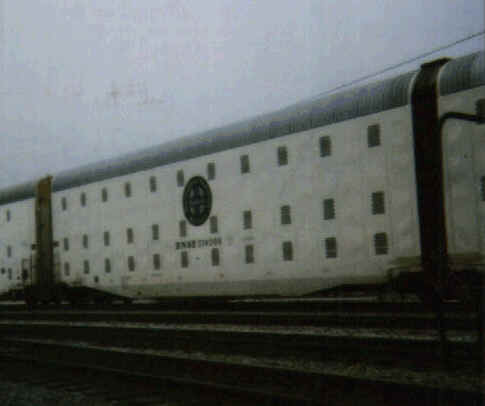 New US Prisoner Boxcars - Three Floors.
Heavy Nylon Straps about 4" wide, about 2.5 feet above the floor, running full length of car, with loops about every 3.5 feet.
Will be very quick and easy to shackle prisoners to these nylon straps with the heavy duty wire ties.
Photo taken in Chicago area Week of 6/10/2002 by Bro. Brian. Brian did look inside the cars. The cars are NEW and have had NO USE YET, or observable interior wear or inside occupancy, as of the date of the photo.
The markings on the side of the Car are Burlington Northern & Santa Fe Railroad Logo.